Dr. Robert Boykin of EmergeOrtho, Blue Ridge Division was honored to have the opportunity to lead as course co-chairman for the 2nd Vail International Shoulder Summit  (VISS) in Vail, Colorado. The VISS is a CME accredited meeting of shoulder surgeons from around the world. The course was started by renowned shoulder surgeon Peter Millett, MD MSc of the Steadman Clinic in Vail.
In addition to speaking as faculty on topics including arthroscopic suprascapular nerve release, subscapularis (rotator cuff repair), and bundled payments in shoulder arthroplasty, Dr. Boykin organized the program with Burak Altintas, MD.
Dr. Boykin completed a fellowship in sports medicine and arthroscopic surgery with Dr. Millett at the Steadman Clinic in 2011-2012.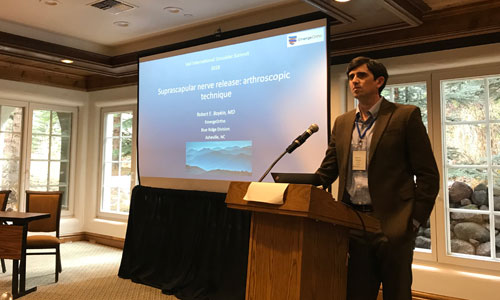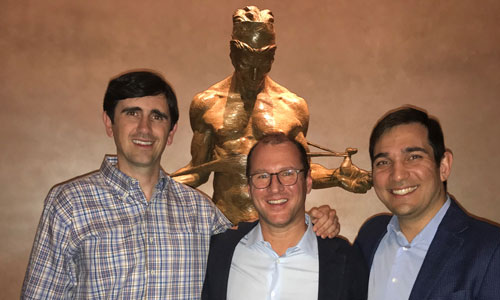 Dr. Boykin is pictured here speaking at the meeting and with Peter Millett (center) and Burak Altintas (right).