Shoulder Replacement Surgeon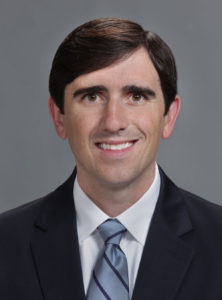 Are you suffering from shoulder arthritis? If so, you may be a candidate for a shoulder replacement. Shoulder replacement surgery is a viable option for patients suffering from arthritis who have exhausted all non-surgical and more minimally invasive surgical options. Shoulder replacement surgeon, Dr. Robert Boykin provides diagnosis and both surgical and nonsurgical treatment options for patients in Asheville who have developed shoulder arthritis. Contact Dr. Boykin's team today!
Shoulder Osteoarthritis
Osteoarthritis of the shoulder can cause weakness, stiffness, and for many, debilitating pain. It often affects the older adult population and is the result of the natural aging process, wear and tear, and for some, the ongoing degeneration of the joint following a previous injury.  It can take years for the disease process to advance to a level that leads to pain severe enough to warrant replacement surgery. However, once all non-operative and joint preserving options have been exhausted, replacement surgery is often recommended and has a proven tract record for improving pain and restoring function. Shoulder surgeon, Dr. Robert Boykin specializes in shoulder replacement surgery for patients in Asheville, Arden and Fletcher, North Carolina.
What is a Shoulder Replacement?
Shoulder replacement surgery, also known as total shoulder arthroplasty, has changed the lives of thousands of patients who suffer from chronic shoulder pain and osteoarthritis. A joint replacement procedure (arthroplasty) is a surgery that replaces the ends of the bones of the damaged joint.  During the procedure, the degenerated cartilage and bone of the shoulder joint are replaced with metal and plastic components. These components allow for a smooth, pain free motion of the joint. If a patient has experienced severe rotator cuff injuries that led to the arthritis, a reverse total shoulder replacement approach will be recommended over the traditional shoulder replacement surgery.
Are you a candidate for shoulder replacement surgery?
Contact us today to learn if you are a candidate.
(Please keep reading below for more information on this procedure.)
Is a Shoulder Replacement Right for Me?
It's important to note that replacement surgery is not for everyone. While it often brings relief for patients and promising results, the replacement does not last forever.  Although it is hard to predict how long the modern replacements will last, it is thought that a total shoulder arthroplasty will last on average between 15-25 years. In some patients this may be longer and in others less depending on the activity level of the patient and a number of other factors. For this reason, the procedure is typically recommended for patients who are 65 years of age and older. Special considerations are made for younger patients with osteoarthritis, although a joint preserving surgery is usually recommended first in younger age groups.
Recovery Following a Shoulder Replacement
Shoulder replacement surgery will require physical therapy so that the shoulder joint can regain strength, range of motion, and overall mobility. Initial rehabilitation with a qualified physical therapist will focus on safe motion with certain restrictions for 6 weeks. A sling is usually worn for a total of 6 weeks after surgery. After a recovery period of 2-3 months, patients note significant relief of their pain and are able to get back to performing their normal activities.
For more information on the treatment of osteoarthritis of the shoulder, or to learn more about shoulder replacement surgery, please contact the office of Dr. Robert Boykin, orthopedic shoulder surgeon and sports medicine specialist serving Asheville, Arden, Fletcher and surrounding North Carolina communities.