Shoulder Decompression Surgeon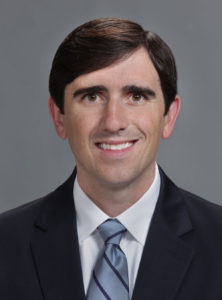 Are you an athlete who participates in sports that involve throwing overhead? If so, you may be at risk of developing subacromial impingement. Subacromial decompression and acromioplasty surgeon, Dr. Robert Boykin provides diagnosis and both surgical and nonsurgical treatment options for patients in Asheville who have developed subacromial impingement. Contact Dr. Boykin's team today!
What is Subacromial Bursitis?
Subacromial bursitis and impingement are common causes of shoulder pain and weakness in patients. The rotator cuff is a group of four muscles that are integral for shoulder function.  These muscles arise from the shoulder blade, attach to the humerus, and some travel underneath a portion of the scapula known as the acromion. The subacromial bursa is a fluid filled sac between the rotator cuff and the acromion process which can become inflamed and very painful (known as bursitis) from the rotator cuff "pinching" underneath the acromion (known as impingement). Bursitis and impingement can lead to pain, disability, and tears of the rotator cuff. A surgery that often yields successful results for patients to correct shoulder bursitis and impingement is a procedure known as subacromial decompression and acromioplasty. Shoulder surgeon, Dr. Robert Boykin treats patients suffering from subacromial bursitis and impingement for patients in Asheville, Arden, Fletcher and surrounding North Carolina communities.
What is Subacromial Decompression?
This surgical procedure is performed arthroscopically.  During the procedure, small instruments are used to remove the inflamed subacromial bursa and get rid of the irritated tissue which is generating the pain. If there is evidence of impingement, the area that has bone spurs and is causing the impingement will be removed. This is also performed arthroscopically using a camera and small motorized instruments. The shoulder will then be taken through a range of motion while looking through the camera to verify that all areas of impingement and bursitits have been removed. In some cases there may also be degeneration and bone spurring where the acromion meets the clavicle (collarbone) called the acromioclaviclar (AC) joint. If this is seen and the patient has pain here during physical exam, the AC joint bone spurs and areas of degeneration will also be removed as part of the arthroscopic procedure. Arthroscopic subacromial decompression, acromioplasty, and AC joint resection are usually performed on an outpatient basis.
Recovery Following Subacromial Decompression
Following this surgical procedure, patients are often able to resume normal activities fairly quickly. A short course of physical therapy will be prescribed after surgery in order to regain full function of the shoulder. A sling is used for approximately 1 week after surgery. Range of motion can begin immediately and a full recovery can be anticipated around 2 months.  Most patients are able to return to their previous activities with significant improvements in pain.
For additional information on subacromial bursitis, impingement, and other conditions that cause shoulder pain, or for additional resources on subacromial decompression, please contact the office of Dr. Robert Boykin, orthopedic shoulder surgeon serving Asheville, Arden, Fletcher and surrounding North Carolina communities.