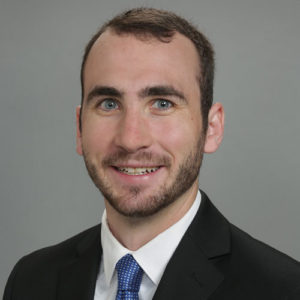 Christopher is a native of Pittsburgh, Pennsylvania. He attended Saint Francis University in Loretto, Pennsylvania for his undergraduate degree where he finished Magna Cum Laude with a Bachelor's Degree in Health Science. He then continued his education at Saint Francis completing a Master of Physician Assistant Sciences. After graduation, he moved to Asheville to work as a PA with Dr. Boykin and EmergeOrtho.
In addition to completing required medical rotations during his training, Christopher completed an elective rotation with Tri-State Orthopaedics in Pittsburgh, PA. Here Christopher expanded his knowledge in general orthopedics and sports medicine.
Christopher is an NCCPA certified Physician Assistant, a member of the American Academy of Physician Assistants and the North Carolina Medical Society. He currently serves as the sports medicine medical team provider for Madison High School athletics.
When not working, Christopher enjoys hiking, fishing, and playing lacrosse. He is a diehard Pittsburgh Penguins hockey fan as well as a Pittsburgh Steelers football fanatic.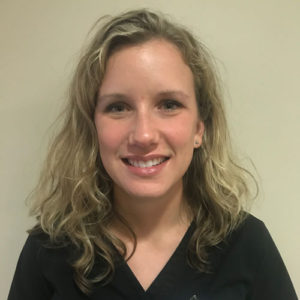 Katie Swain is from Hendersonville, North Carolina and joined the EmergeOrtho sports medicine team in 2015. She completed her undergraduate studies in athletic training at Western Carolina University. She then completed her master's in medical science with a concentration in athletic training (with a focus on the adolescent athlete) at the University of South Florida.
Katie is a certified and licensed athletic trainer. Her athletic training education has equipped her with skills in injury prevention, clinical evaluation and diagnosis, immediate care, treatment, rehabilitation and reconditioning, organization and administration, and professional responsibility. In the clinic, Katie assists with patient care, brace and sling fitting, pre/post-operative patient education, and patient relations .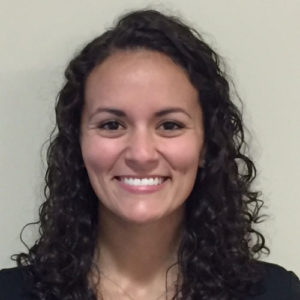 Meghan has been a part of the EmergeOrtho team since graduating from South College – Asheville in 2014. She graduated Magna Cum Laude with a Bachelor's of Science in Radiologic Sciences. Meghan is also a registered radiologic technologist. This medical specialty aids her understanding and comprehension when it comes to surgical and imaging scheduling and precertification. She is an avid sports fanatic (go Heels) and grew up playing multiple sports here in Asheville which both contribute to her love of sports medicine. For our team, Meghan is responsible for scheduling all surgeries and associated appointments, imaging studies, ordering post-operative equipment/braces, arranging referrals to outside physicians, obtaining medical clearances and medication hold instructions, insuring precertification is obtained for all procedures. Meghan is very knowledgeable regarding the procedures that Dr. Boykin performs and is a key resource for taking patients through each step of the surgical process.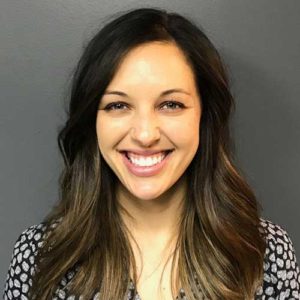 Brittany Neumann is an athletic trainer at Warren Wilson College (WWC). She is responsible for coverage of all intercollegiate athletics as well as coordinates medical care for the student-athletes. She has been at WWC since the fall of 2014.
A Certified Athletic Trainer since 2009, Neumann holds degrees in both Athletic Training and Secondary Education which she earned while attending the University of Nevada-Las Vegas. After completing her degrees in 2008, she continued her education at the University of Virginia where she earned a masters degree in Athletic Training in 2010. While at Virginia, she worked as a graduate assistant athletic trainer with the field hockey team. In addition, she completed her thesis on patellofemoral pain syndrome that was later published in the Journal of Electromyography and Kinesiology in 2012.
Following her education, Neumann served as an assistant athletic trainer at Mars Hill College for two and a half years, working primarily with women's soccer, baseball and men's lacrosse. In addition, her responsibilities included acting as the Recruitment and Retention Coordinator for the athletic training education program (ATEP) as well as a preceptor to the ATEP students. From there, she pursued a career in secondary education at a local Buncombe county school for two years before taking her position at WWC.
During her time at WWC, she has also worked in the sports medicine and physical therapy clinics at Blue Ridge Bone & Joint. Neumann currently resides in Asheville with her husband Jon and two sons.