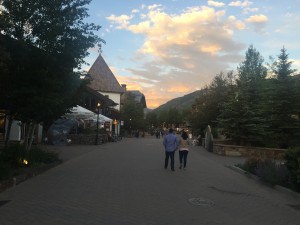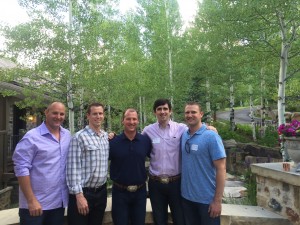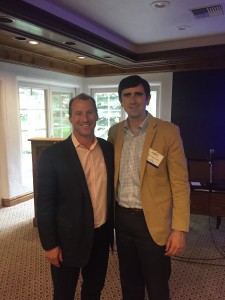 2016 Vail Shoulder Summit
Dr. Robert Boykin of EmergeOrtho, Blue Ridge Bone and Joint Division was co-chairman and faculty at the first Vail Shoulder Summit (VSS) this past June in Vail, Colorado. The VSS is a group of practicing orthopedic shoulder surgeons organized by renowned surgeon Peter Millett, MD MSc of The Steadman Clinic in Vail.
The meeting featured many top surgeons from around the United States and Europe discussing and debating the current literature, best practices, and surgical techniques. The meeting was sponsored by Arthrex.
Dr. Boykin and Dr. Millett. Dr. Boykin completed a fellowship at the Steadman Clinic in Vail with Dr. Millett in 2011-2012.
The meeting included 4 surgeons who had all trained together at Harvard for residency and then in Vail for fellowship. (Dr. Jaglowski, Dr. Petit, Dr. Millett, Dr. Boykin, Dr. Lee).